Stunned the scene of "storks" flocking to the village, "offering" to sell land like vegetables
After causing a "fever" in this area, the "land stork" moved to other lands, causing the price of rural land to increase by the hour.

Recently, hundreds of people have flocked to Thach Van commune (Thach Ha district, Ha Tinh province) when this province has just approved the investment policy of a high-class marine tourism project.
Thach Van and Thach Tri communes (Thach Ha district, Ha Tinh province) are two localities in the planning of the Wyndham Costa Ha Tinh luxury beach resort project invested by Onsen Fuji Tourism Service Joint Stock Company. .
On March 24, 2022, this province issued a decision approving the investment policy, and at the same time accepted the investor of Onsen Fuji Group Joint Stock Company to implement the project with a total investment of more than 952 billion VND.
After this decision was approved, hundreds of
real estate
brokers flocked to Thach Van commune to create fever in the countryside.
Along the 19/5 road going through Dong Van village to the sea of ​​cars parked on the road, there are times when there are traffic jams.
Thach Van village has long been peaceful, but for about a week now, every day hundreds of people flock to this route to see the land. The bare sandy lands, before no one looked at them, are now for sale for billions of dong.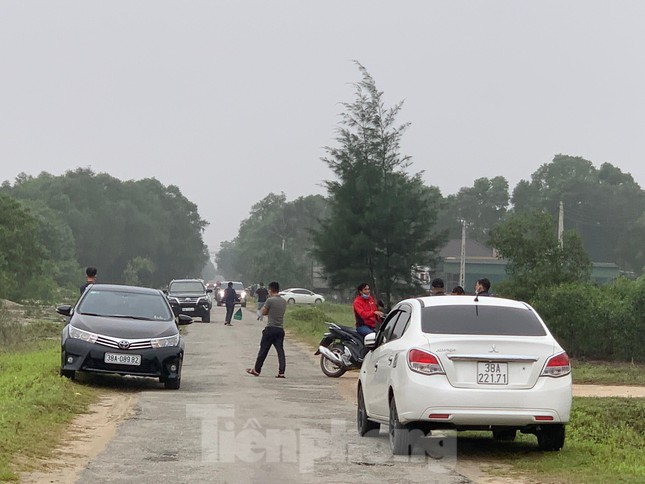 Recorded on March 28, along both sides of this road stretching for about 10km, there was a group of people watching the land for each section. Seeing anyone coming, they all offered to sell land at the price of 15 million VND/m2. And along this route, according to land brokers "offering", every 200m2 sells for 3 billion for 1 frontage, and 2 fronts for 3.2 billion.
Every day hundreds of people move to this area to see the land. Among them, mainly brokers come to "offer" to sell land. This land in a short time has turned into a bustling "land market".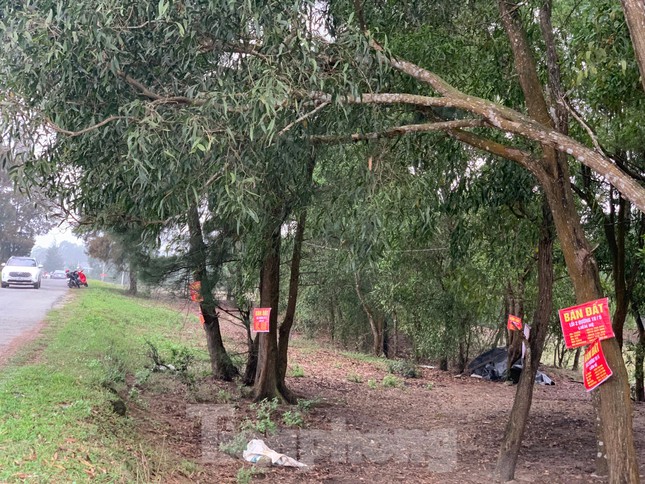 Along the 19/5 road, many billboards selling land are hung on the tree stump.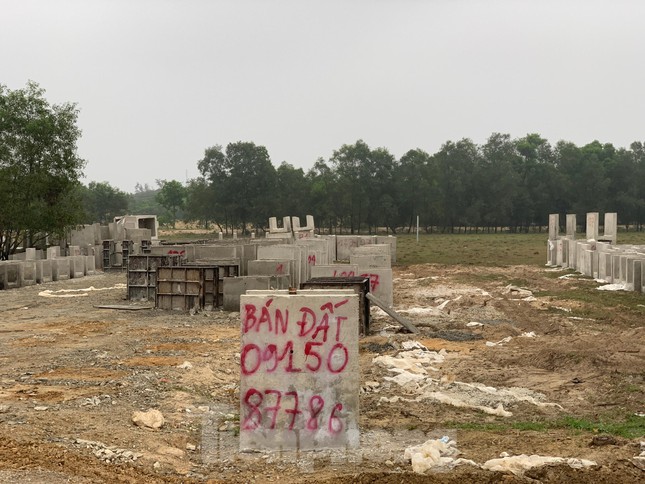 Even concrete pipes are used to write phone numbers to sell land.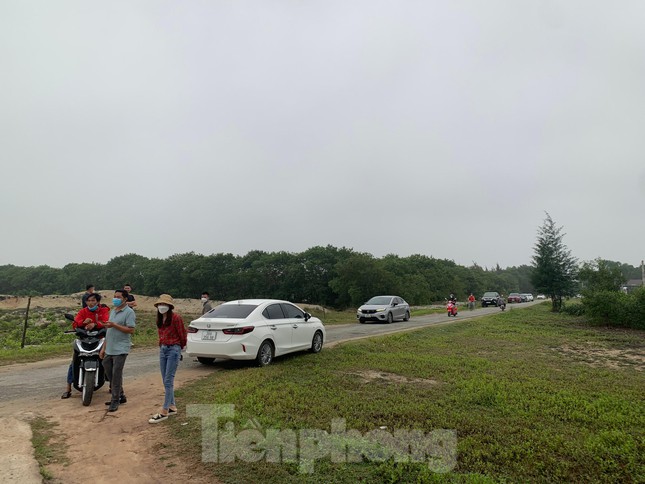 The fact that the land storks are busy pulling back to Thach Van land causes this place to have a "virtual" fever, the price of land jumping every hour. "If you buy it now, it's still priced at 3.2 billion, and tomorrow morning it will be different. Rest assured, land stakes, these plots are now out very quickly," a land broker "offered".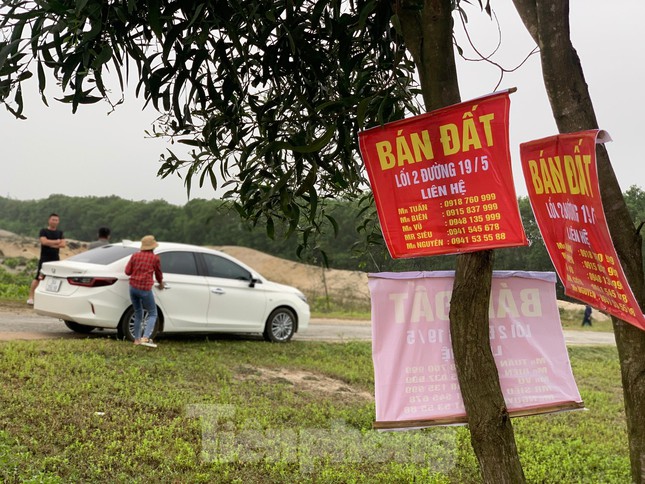 Lots of land sale signs are hung all over the trees on the 19/5 route.
Previously, land plots costing tens to hundreds of millions of dong were difficult to sell, even if no one looked at them, but now they are being sold by land brokers for a few billion dong, surprising many people.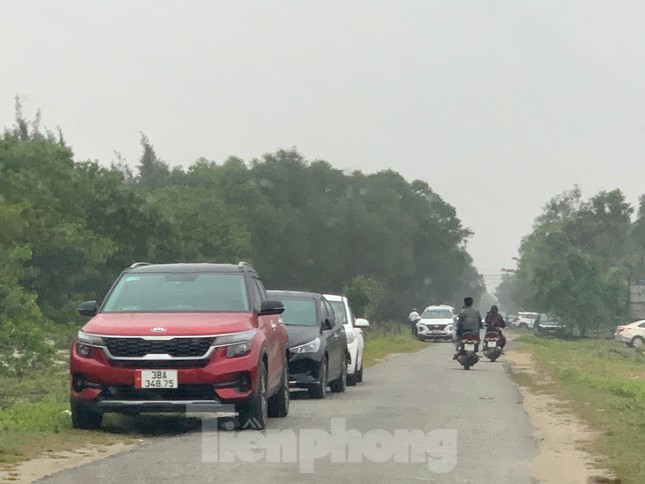 Cars and people were full along the route. This scene has never happened in Thach Van countryside.
Mr. Duong Van Thai - Chairman of the People's Committee of Thach Van commune, Thach Ha district said that when the project planning began, along with the road infrastructure was expanded, the local land increased rapidly. The number of people buying land is very large. However, the purchase and sale of land is also available, but not through the commune, so the locality does not know. Wyndham Costa luxury beach resort project planned in Thach Van and Thach Tri. In which, mainly in the land of Thach Van commune, the project will take about 62ha in the immediate future.